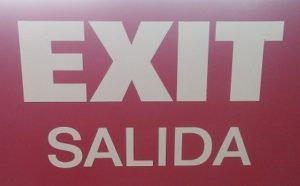 Exit Tours Motorcycle Club is called Exit Tours because it is based in Salida, Colorado where the Arkansas River 'Exits' the mountains and because Salida means 'Exit' in Spanish.
'Tours' because we tour the mountains. The club has been hosting a Dual Sport and Adventure ride from the Chaffee County most years since 2012

The purpose of the Exit Tours Motorcycle Club is to create positive recreational riding activities that benefit our club members, their families, friends and our guests.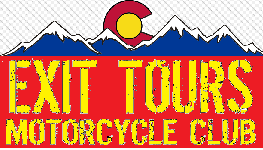 The club's aim is to share fun riding experience with motorcyclists by sponsoring various fun events like Trail Rides, Dual Sport Rides and Adventure Rides in the West. To work with the United States Forest Service (USFS) and BLM on mutually beneficial projects.
The Club has Adopted Trails in the Heart of the Rockies and we maintain trails in the National Forest. Exit Tours Motorcycle Club participates in charitable causes.
We donate time and funds to local charities as determined by the membership.